Name:Erin
Age:15

3 favorite books:The Perks of Being a Wallflower, To Kill a Mockingbird, The Catcher in the Rye
3 favorite bands:blink-182, The Matches, The Used
3 favorite movies:The Breakfast Club, The Nightmare Before Christmas, Bill and Ted's Excellent Adventure
3 favorite things to do:sleep, hang out, listen to music
Favorite kind of water:Arrowhead (drinking some at the moment actually)
How do you like your salad:tossed
Something weird you have always thought about:Why people say "I could care less" when they should be saying "I couldn't care less." Because if they can care less, then why don't the?
Show us a random picture you enjoy looking at:

If you could be any animal, what would you be, and why:A flying squirrel so I could live in a tree and "fly" and stuff
If you were a whitty T-shirt, what would you say:Go Screw Your Mom...FAGGOT!

Promote to one place, and provide the link.http://www.livejournal.com/userinfo.bml?user=blinkaddict182


PICTURES: post pictures of yourself, your friends, your pets, etc. Include a 200x200 picture, and make sure it is exactly 200x200.

me and chrissy!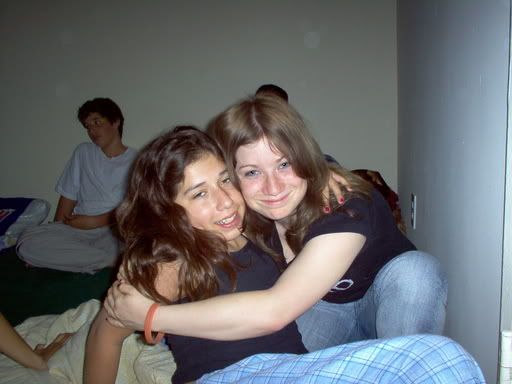 me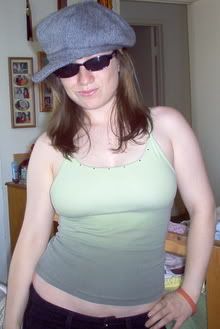 OPTIONAL:
Make us a banner: